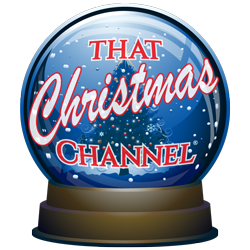 Holidays
That Christmas Channel
One Boss Holiday
Your Official Holiday Music Boss! That Christmas Channel is always on 24/7/365 with Boss Holiday favorites like a trip through every Christmas of the past 70 years.
You'll find classic Christmas favorites from Nat King Cole, Dean Martin, Bing Crosby and Perry Como together with Christmas Rock standards like Bobby Helms and Brenda Lee. Plus holidays of the 70s, 80s & 90s with Carpenters, Eagles, Whitney Houston, Harry Connick, Jr., Steve Tyrell, and the contemporaries, Christina Aguilera, Gwen Stefani, Josh Groban and more
Plus, during the holiday season, we liven up the station with live DJs to make your Holidays Merry and Boss.
| | |
| --- | --- |
| Wonderful Christmastime | Paul McCartney |
| Rudolph The Red Nosed Reindeer | Gene Autry |
| Ring Christmas Bells | Ray Conniff |
| The Man With The Bag | Kay Starr |
| It's The Most Wonderful Time Of The Year | Andy Williams |
| Step Into Christmas | Elton John |
| All I Want For Christmas Is You | Mariah Carey |
| Grown Up Christmas List | Amy Grant |
| That's Christmas To Me | Pentatonix |
| White Christmas | Bing Crosby |
| I'll Be Home For Christmas/span> | Carpenters |
| Happy Xmas | John & Yoko |
| Deck The Halls | Mannheim Steamroller |
| It's Beginning To Look A Lot Like Christmas | Michael Buble |
Listen to That Christmas Channel
Holiday Hits
Celebrating the most festive time of the year with the biggest 24/7 format to hit radio in decades.  Avaiilable year-round, or with a targeted Holidays start date to take over your airwaves through Christmas Day and beyond!
Made For You Customizable Local Playlist.
Available continuous commercial-free sweeps daily.
Daypart pre-emption if necessary.
__________
Target Kids 1-92
Core Adults 25-64
__________
Make It Even More Local!
We have plenty of ways to customize your station to make it sound even more local.