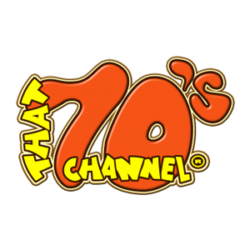 Decades 70s
That 70s Channel
The Biggest Hits of The 70s and More
One of the most endearing decades of rock and roll music is the 1970s. We've got a channel dedicated to the Boss Hits of the 1970s, it's That 70s Channel!
Nothing but great 70s music from the decade that gave us bell bottoms and women's liberation. And what a decade for music! The first decade to celebrate the singer/songwriter, social awareness and even a little whimsy and decadence. Playing the widest variety of 70s hits, we're not talking hundreds but thousands of songs in our library. Pop, rock, soul, crossover country, disco, and more!
That 70s Channel is the most listened to 70s station on the internet, hosted by friendly and informative DJs who know the 70s! You can also join us for Today's Top 10 every day as we count down the Top 10 for that day from a different 70s year! All 70s, all the time.
It's the Best of the 70s and more. That 70s Channel!
| | |
| --- | --- |
| Sweet City Woman | Stampeders |
| I Will Survive | Gloria Gaynor |
| Gypsies, Tramps And Thieves | Cher |
| Too Late To Turn Back Now | Cornelius Bros. & Sister Rose |
| Crazy Love | Poco |
| Beast Of Burden | The Rolling Stones |
| Funkytown | Lipps Inc. |
| 50 Ways To Leave Your Lover | Paul Simon |
| Heaven Must Be Missing An Angel | Tavares |
| Already Gone | Eagles |
| Kiss You All Over | Exile |
| Magnet & Steel | Walter Egan |
| Reunited | Peaches & Herb |
| That's The Way Of The World | Earth, Wind & Fire |
70s Hits
That 70s Channel is delivered using our proprietary system that is cost effective and is thoroughly customizable, without the need to cover spots, or songs, or needing to meet hard breaks. In fact, the system will sound as if you were generating it live yourself.
Made For You Customizable Local Playlist.
Available continuous commercial-free sweeps daily.
Daypart pre-emption if necessary.
_________
Target Adults 25-54
Core Adults 35-54
_________
Make It Even More Local!
We have plenty of ways to customize your station to make it sound even more local.