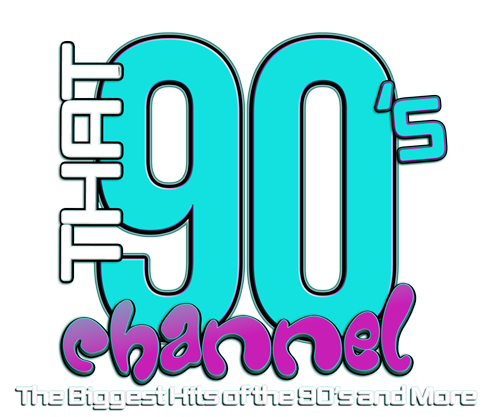 90s Hits
That 90s Channel
From the dot com Decade!
Back when MTV played videos and VH-1 was for your Mom…That 90s Channel recaptures the music of the dot com decade and brings it back to life in a way that only Boss can.
We're busting out all the hits from the biggest 90s stars and the wild one-hit wonders. Britney, Christina, The Backstreet Boys, Dr. Dre, Coolio and much more. It's like we took a Case Logic full of 90s CDs and crammed them into your smart device.
Targeting the coveted "90s Kids" who are now part of the largest demographic in history, That 90s Channel covers it all, from the music, to the fashion, to the culture and lifestyle, and amps it up for today's radio audiences.
The Boss Radio Network has become expert at nostalgia formats, not programmed by cluster managers,  but meticulously molded by folks who lived these eras and worked on the air at some of America's best stations. The programming starts with an ample playlist of 90s hits, carefully culled together and surrounded by the "Boss Jocks" and Hot Boss imaging.
So bust out your flannel shirts and Hammer pants, this is where the 90s have come to live! Your station can be the 90s leader in your market.
The 90s are BOSS! Big, bold in your face music that brought some of the biggest variety of any hit music decade. Pop, Rock, Alt, Hip Hop and more.
Give us a listen online at That90sChannel.com click Listen Live to hear our 24/7 live station in action. 90s Music, 90s Life, That 90s Channel!
| | |
| --- | --- |
| Breakfast At Tiffanys | Deep Blue Somewhere |
| Ready Or Not | Fugees |
| Cold Hearted | Paula Abdul |
| Plowed | Sponge |
| Some Kind Of Lover | Jody Watley |
| Mama Said Knock You Out | LL Cool J |
| I've Been Thinking About You | Lionbeat |
| Bidi Bidi Bom Bom | Selena |
| American Woman | Lenny Kravitz |
| Hypnotize | Notorius B.I.G. |
| Linger | The Cranberries |
| Little Miss Can't Be Wrong | Spin Doctors |
| I Want It That Way | Backstreet Boys |
|   |   |
Listen to That 90s Channel
All Things 90s!
That 90s Channel is delivered using our proprietary system that is cost effective and is thoroughly customizable, without the need to cover spots, or songs, or needing to meet hard breaks. In fact, the system will sound as if you were broadcasting it live yourself.
Made For You Customizable Local Playlist.
Available continuous commercial-free sweeps daily.
Daypart pre-emption if necessary.
_________
Target Adults 25-49
Core Adults 25-39
_________
Make It Even More Local!
We have plenty of ways to customize your station to make it sound even more local.