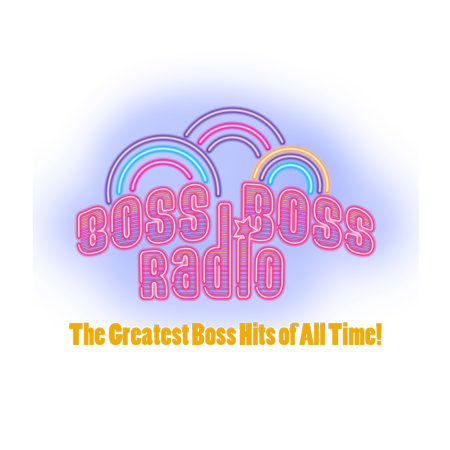 Classic Hits
Boss Boss Radio
"Tina Delgado is Alive, Alive!"
That's the familiar cry heard for decades over the Granddaddy of them all, Boss Radio. From its roots in "Boss Angeles" and still alive today, thanks in part to "Once Upon A Time in Hollywood," the Boss Radio legacy continues.
Boss Boss Radio has become the heir apparent to the Boss format, not a rehash or reboot of 1960s and 70s LA, but rather what Boss Radio should sound like today. All the hits, all the time! And plenty of them. Surrounded by the "Boss Jocks," many of whom were in the trenches during the Boss heyday, on some of the country's biggest stations. This is where personality shines along with a Big Boss Sound that just doesn't exist elsewhere today.
This isn't your parents' oldies station.
Boss Boss Radio meshes the creator culture mindset with traditional radio broadcasting by using social media and influencers to make the audience a part of our story.
One of the most admired radio stations on line for nearly a decade, with millions of listeners worldwide, Boss Boss Radio is listener focused and personality driven. The playlist is, indeed, Boss, with a foundation of 70s and 80s top 40 hits, book-ended by hits of the 60s and 90s as well.
Your station can be the Boss in your market. An incredible Boss brand of quality imaging pulls it all together in an entertaining, fun and upbeat package.
Give us a listen on line at BossRadioRadio.com click Listen Live to hear our live station in action. Great Tunes, Great Times, Great Radio! That's The Boss.
| | |
| --- | --- |
| Living On A Prayer | Bon Jovi |
| Family Affair | Sly & Family Stone |
| All She Wants To Do Is Dance | Don Henley |
| Take Me To The River | Talking Heads |
| Back in the U.S.S.R. | The Beatles |
| Alone | Heart |
| Baker Street | Gerry Rafferty |
| Open Your Heart | Madonna |
| Shattered | The Rolling Stones |
| Two Princes | Spin Doctors |
| Don't Bring Me Down | ELO |
| Kyrie | Mr. Mister |
| Chevy Van | Sammy Johns |
| Turn Me Lose | Loverboy |
Listen to Boss Boss Radio Online
70s 80s 90s Hits
Boss Boss Radio is delivered using our proprietary system that is cost effective and is thoroughly customizable, without the need to cover spots, or songs, or needing to meet hard breaks. In fact, the system will sound as if you were generating it live yourself.
Made For You Customizable Local Playlist.
Available continuous commercial-free sweeps daily.
Daypart pre-emption if necessary.
_________
Target Adults 25-54
Core Adults 35-54
_________
Make It Even More Local!
We have plenty of ways to customize your station to make it sound even more local.