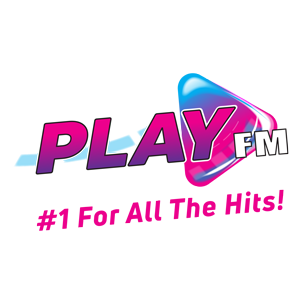 Contemporary Hits
PlayFM Radio
#1 For All The Hits!
PlayFM, today's hottest music with a personality-based, hip presentation. The latest Contemporary Hit music, expertly curated together with the biggest recent hits and a hint of old school pop of the 90s and 2000s.
We play today's biggest and brightest: From established superstars such as Taylor Swift, The Jonas Bros., Justin Bieber, Bruno Mars and Camila Cabello to the very latest of today's new and upcomers. PlayFM is not just another Top 40 pop station. The PlayFM sound has a swagger all its own. A constant flow of music and imaging that commands attention to the brand.
On the air, it's interactivity centric.  We're social media driven for requests and listener shout outs.  In addition to Social Media, we promote web interaction and listener features that synergize throughout the brand with exciting special programming and appointment listening opportunities.
The core audience is naturally young adults and college students who will relate to the presentation.  PlayFM is built for listening on the go and on smart devices, the gateway to audio consumption for this demographic.
From our "Hot or Not" weekly new music feature, to the "Flash Back Lunch" that purely focuses on the 1990s and early 2000s, to our weekend features that specialize in dance parties, EDM, mix shows and the weekly Top 40 countdown. All while accenting our regular DJs who make listening fun and exciting.
Around the clock, we're really cooking at PlayFM.
PlayFM Image Artists
Lady Gaga
The Weeknd
Dua Lipa
Justin Bieber
Ariana Grande
Lewis Capaldi
Post Malone
Bad Bunny
Contemporary Hits
PlayFM is one of the Boss Brand of stations. And while the "Boss" moniker isn't forward-facing in our name, behind the scenes, everything about PlayFM is Boss!
Made For You Customizable Local Playlist.
Available continuous commercial-free sweeps daily.
Daypart pre-emption if necessary.
_________
Target Adults 18-39
Core Adults 18-34
__________
Make It Even More Local!
We have plenty of ways to customize your station to make it sound even more local.